About Retriev-R-Trainer
Started in 1965, Specialty Products Company offers the Original Dummy Launcher (Retrieve-R-Trainer hand held launcher and Lucky Launcher II) along with a variety of dummies, shoulder and thigh stocks, power loads and other accessories. These products are specifically designed to complete your bird dog training; not only for hunting but for hunt tests and field trials.  The game changing Versa-Launch Remote Launcher has been designed like no other product in the industry!  The use and application of our launchers in your training is only limited by your imagination.
Additionally, use of the Retriev-R-Trainer hand held launcher, Lucky Launcher II and the Versa-Launch Remote Dummy Launchers provide vital exercise, physical conditioning along with improved obedience and cooperation.
With the ever growing domestic and international sales, professionals and backyard pet owners alike will attest to the fact that our Retriev-R-Trainer (RRT) hand held dummy launcher, Lucky Launcher II, and Versa-Launch Remote Launcher are the highest quality and finest dummy launchers on the market.
Train like a Pro with our full line of products!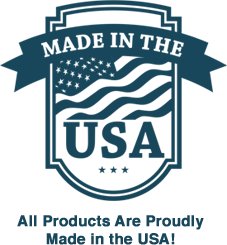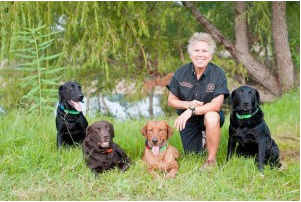 "I have to say after years with dogs and training professionally since 1981. Competing in conformation, obedience AKC, UKC hunt test, Judging Hunt test, an avid Duck, Dove, Goose Hunter. No product is better than RETRIEVER R TRAINER.
I have Zinger Wingers and some products I will not mention that are worthless in reliability and customer service.
So if you want a product that can last 40 years and anytime you need something new or new dummies this is your company. SUPER PEOPLE AND SUPERIOR PRODUCTS. I can say they stand the test of time here at RAVE Retrievers.
We are rough on products, clean rarely and maybe run over them a few times. They have had held and remote launchers. And their dummies do not blow up. We endorse this company! Thanks guys for a great AMERICAN product!"
-Debra Lee, RAVE Retrievers
www.raveretrievers.com