Since 1965 serious gun dog trainers and back yard enthusiasts have relied on our quality training equipment and supplies for their training!
All of our products are proudly made in the USA and come with a one to three year manufactures warranty.
Our Newest Product
The RRT Canvas Bird Dummy!
With biological features that mimic a dead fowl falling from the sky, our duck series bumpers take your retriever training to the next level!
>> Click here to learn more!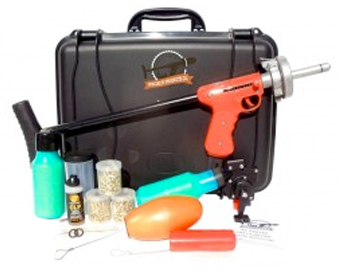 Line Launchers for Professionals
Our Line Launcher Series were engineered from our highly demanded Gun Dog Training Launchers that have been used around the world since 1965!
The combination of a pistol grip, full length shoulder stock and aerodynamic projectiles allow for very precise placement of the line every time! The stock on the Line Launcher has been engineered to separate into two pieces for ideal storage and portability.